Large range
High quality analogue instruments designed to measure an extensive range of electrical and electronic parameters. This comprehensive range offers DIN instruments, ANSI switchboard meters, panel indicators, sealed and ruggedised instruments, and complementary selector switches for line-to-line and line-to-neutral readings. Instruments are precision engineered and robust in design, ensuring accurate measurement and display in the most demanding of environments.
All instruments are available in a range of styles, sizes and specifications to meet the exacting needs of your industry.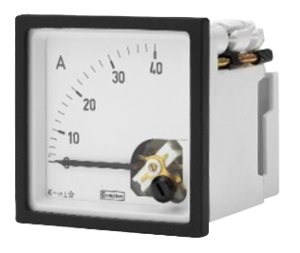 A range of the most popular short-scale measuring instruments.
To read the technical documents, please click on the link below:
To contact customer support, please call +33 (0) 492 38 88 20 or send an email to support@dsf-tech.com.