EGB Range
The EGB-2P and EGB-1P are for use with Woodward electronic controls or similar systems where a backup ballhead governor is desirable. While proportional actuators can be used in the same type of service as other actuator models, they are particularly well suited to engines operating in tandem to drive a common load.
PSG Range
The PSG governor is a speed-droop governor for controlling speed of small diesel, gas, and gasoline engines or small steam and industrial gas turbines, in isochrome mode or with droop. The governor is used to control engines or turbines driving alternators, dc generators, pumps, or compressors. Pressure compensation provides the PSG governor with the necessary stability to control isochronously.
PGPL Range
The PGPL Actuator/Driver is an electrohydraulic actuator with a proportional driver interface (purchased separately) which can be used with electronic controls providing a 0 to 200 mA position signal. The actuator is designed for use with Woodward 2301A series, 723-series, Peak® 150, and 505 digital controls. The driver converts a given electrical signal into a mA output to the actuator. This then drives the output shaft position through the action of a torque motor and follower-type pilot valve.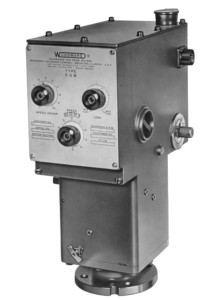 The actuator may be equipped with a special gear and magnetic pickup, using the governor drive to sense engine speed.
To read the technical documents, please click on the links below:
Technical description
Installation manual
User manual
To contact customer support, please call +33 (0) 492 38 88 20 or send an email to
support@dsf-tech.com
.