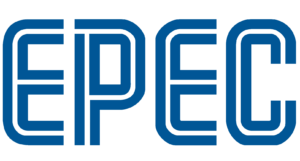 Epec is a solution provider specializing in intelligent control systems and information systems for even the most demanding conditions. We help our customers and partners to design and manufacture efficient, safe and environmentally friendly mobile working machines and special vehicles. Epec offers a wide range of software development tools and libraries to help system development engineers in programming, configuring, adjusting and diagnosing the control system and its application.
In addition to development tools and libraries, Epec now offers industrial internet solutions. Epec GlobE® is our latest innovation that enables remote management of machines anywhere around the globe using a state-of-the-art cloud service. Epec is able to offer a complete solution and take overall responsibility from sensor to cloud, which can be considered as unique in the market.
The combination of innovative products and services, a good technical department and extensive project service and application experience in the design of control systems for different types of machines and operating environments makes Epec a sought after partner.
Liste des supports
Liste des formations