FlowStart
The FlowStart is an electric coolant engine heater for all types of water-cooled engines. It is a system universal, reliable, easy to install and maintenance free. The FlowStart is suitable for all industrial applications either stationary (generator sets) or mobile (heavy-duty vehicle).
Work in standby
The engine heater can be put into service a few hours before starting the engine or it can work in standby, in order to keep the engine permanently at the required temperature. This ensures an easy full power start whatever the ambient temperature and avoids cold start mechanical damages.
Advantages
The system has also following advantages: fuel savings, decreasing pollution, reduced engine wear, no more difficult cold starts.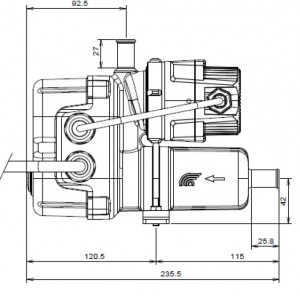 Carlor Engineering quickly became the leader in this field with the assets of a small company: reactivity, adaptation to market demand, quality and reliability.
To read the technical documents, please click on the link below:
To contact customer support, please call +33 (0) 492 38 88 20 or send an email to support@dsf-tech.com.