Frost Plug Adapter
The most efficient engine heating installations ensure a direct coolant path covering the most engine surface area.
Modern
In today's modern engines, direct access to water galleries, can be non-existent or less than ideal.
Coolant channel
The Positive Locking Frost Plug Adapter allows almost any Frost Plug Port to become a coolant channel.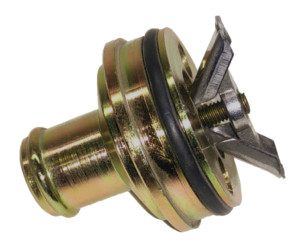 The Frost Plug Adapter is available in 31.75 mm, 38 mm, 40 mm, 41.5 mm and 45 mm.
The Frost Plug Adapter converts to a 3/4 "(19mm) coolant access point.
For easy access to engine block coolant.
To read the technical documents, please click on the link below:
To contact customer support, please call +33 (0) 492 38 88 20 or send an email to support@dsf-tech.com.