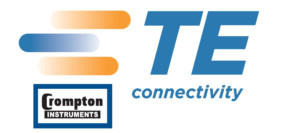 TE connectivity – Crompton INSTRUMENTS
TE connectivity – Crompton INSTRUMENTS products have been synonymous with innovation for more than a century. TE connectivity – Crompton INSTRUMENTS offers one of the largest ranges of power measurement, control and protection products. They are intended for generator manufacturers, panel builders and equipment manufacturers.
These products offer proven reliability in a variety of industries: power generation, process control, power distribution, marine, defense and energy management.
Since 1881, Crompton products have always been closely associated with high-quality technological developments in all aspects of electrical instrumentation. The Crompton range represents one of the most important product offerings in power measurement, instrumentation in control and protection, for generators, panel manufacturers and OEMs.
In order to cope with the reduction of delays and industrial development, design and manufacturing methods are constantly examined and updated. At Crompton, designers are constantly developing new products, and are actively encouraging the development of partnerships with key customers to provide solutions to on-demand designs.
Thanks to its experience and know-how, TE connectivity – Crompton INSTRUMENTS products combine the highest performance standards with ease of use.
Liste des supports
Liste des formations