UG Governor & Actuator Range
UG Governor
UG type hydraulic regulators are mainly used for speed control of gas, diesel, dual fuel or steam turbine engines. They allow speed control over a large speed range at relatively high engine operating temperatures.
UG Actuator Range
UG actuators can be used on diesel, gasoline, gas and industrial steam and gas turbines. The UG-A actuators have also been specially designed to be installed in place of the UG-8 and UG-40 hydraulic regulators.
Benefits
UG Governor is economical, in positive control, with a separate housing, very precise and has easy balancing.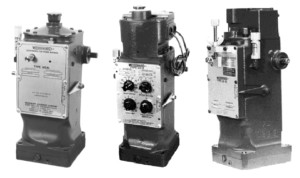 To read the technical documents, please click on the links below:
Technical description
Installation manual
User manual
To contact customer support, please call +33 (0) 492 38 88 20 or send an email to
support@dsf-tech.com
.